Reach Your
Full Potiential

With

Gym

&

Home Workouts

Fitness solutions for busy people. Helping you reach your full potential and achieve optimal health.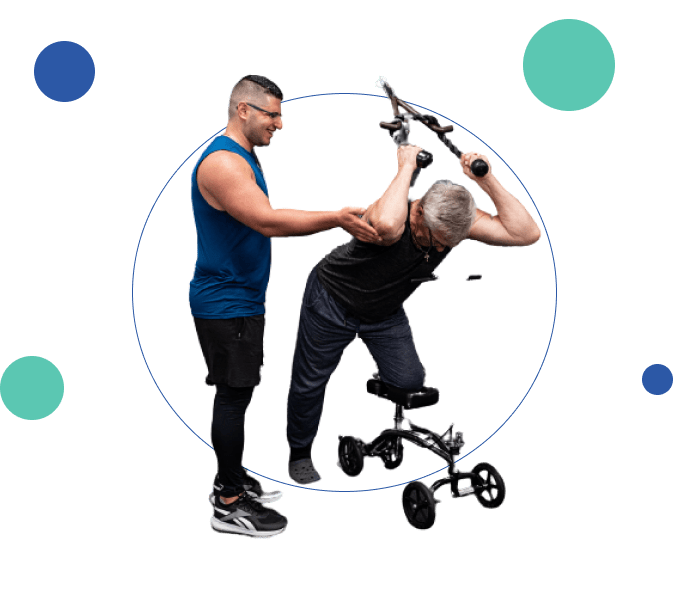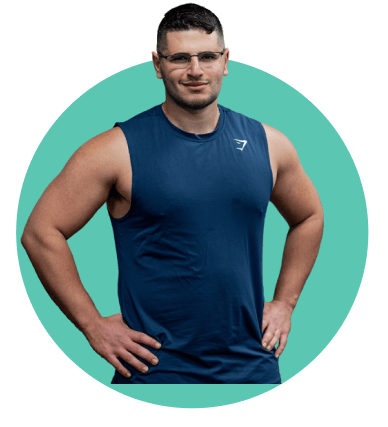 Christopher Daoud - Certified Trainer
Canfitpro PTS
15+ years of experience lifting weights.
Playing and training for a variety of sports including tennis, hockey, football, lacrosse, basketball, and martial arts.
Trained for a variety of race events including half marathons and Tough Mudders.
Lost 60 pounds and increased my fitness through exercise and diet. I enjoy helping others achieve similar results.
" I was struggling to accommodate a workout routine into a new busy work schedule and I couldn't find the time to train anymore while I was cutting. Then I discovered Chris' personal training services and worked with him for 6 months. During that time, he did an amazing job at building a training program that would fit both my schedule and fitness goals. He then provided follow-up sessions every two weeks to see how I was doing and provided great feedback for the issues I was having. At the end of the program, I had lost over 10 pounds and re-created a habit of training a little bit every day with the exercises he provided. All of it was done remotely as I live 12 hours away from him. I was impressed with the depth of his knowledge and it was an amazing experience, I would highly recommend Chris. "
Iaroslav Rybakov
Online Client from Montreal, Quebec
I was scared to go back to the gym after a stroke in 2018. I didn't want to be judged or laughed at. I had lost my confidence.
In the spring I noticed how incredibly clumsy I was. I fell twice in one day, and I decided I needed to get help. I went to a gym and had an assessment of my overall health done by Chris. He was kind and patient and never once said "you can't". He went over a fitness program, and I signed up that day! He helped me get my confidence back. Chris smiles all the time and is a very intelligent man. He was very knowledgeable about balance exercises, machines, free weights, and nutrition. If anyone needs encouragement, Chris is there for you.
I count myself fortunate to have met Chris, now I can go to the gym and enjoy my friends and my workouts. Thank you, Chris. I am lucky that you helped me when I needed it most!!
Sharon Preston
In-person client from Kingsville, Ontario
Chris your training style has guided me towards my goals. You have demonstrated techniques and form and explained the corrective measures to improve my workouts. Thank you for inspiring me and your encouragement to push me to reach my goals. I highly recommend you as a great coach.
Gona Mucci
In-person client from Kingsville, Ontario